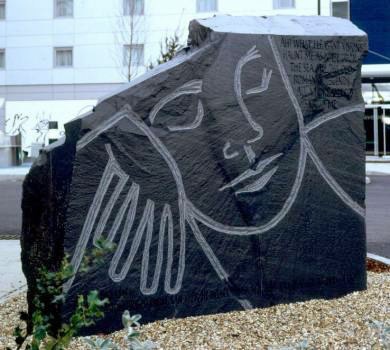 "We are the Dreamers......."  

1997 Public Art Commission. 4 standing stones at the Travelodge, East India Dock Road, London. Carved Burlington blue slate clogs. 
The texts and images are a response to the general environment and the particular site. The larger than life sleeping heads are combined with words, some familiar and some less known, which refer to travelling and dreaming.